Blog
Culinary Mixology – Creativity, taste and style without sacrificing service
Jeremy J. Parsons
Cocktails The Fluid Experience
Invite Catering
Noshtalgic.com
@culinarydrinks
Since when did mixology become masturbation? Honestly, watching mixologists behind the bar not talking to the patron, completely consumed by their own muddling, meddling, dashes and squirts for 20 minutes before finally landing the glass in front of the guest who has a camel walking through the desert in their mouths while waiting for their triple strained Manhattan made from a bourbon crated in a bathtub in a remote forest in Kentucky. What do we really want when we go up to the bar – something that tastes great, drinks that we want to drink, someone who has a personality and will make us feel welcome, a unique beverage list and great service. And what do all those things add up to produce... .AN EXPERIENCE.
If venues didn't provide a different experience from each other they wouldn't have names, just beige walls with identical menus all playing the same tunes in unison. We as quests, all want an experience and we in hospitality, all want to provide a unique experience so that everyone knows who and what we are and love us for exactly that.
When it comes to providing this experience it has been largely the thought of these experiential practitioners that service has to slow down and take a backseat to the art of the cocktail. I am here to tell you that when I read the NBC piece (sited at the bottom) it made me smile at the heavens with its direct read of where things are going. I have always believed in educated, witty and imaginative service which evokes people's "O" face when they taste my cocktails followed by some sort of remark that highlights the unique experience that just occurred on their palate and in their mouth.
The truth is, people want a drink. They want it to taste great and your venue wants to make sure that those drinks keep people coming back which means they need to taste better than the other guy down the street which, usually means it needs to have an ingredient that the guy down the street either doesn't have or doesn't know about. My seminar is all about introducing you to those ingredients and techniques and show you how to implement them so that your service is still amazing and the experience found in your venue is above everyone else's or at least it's a unique experience which creates a memory and an identity with patrons. Don't we all love talking about our favorite memories and experiences! Make everything about your venue from start to finish a moment that everyone wants to relive over and over again.
So raise a great cocktail to the friendly mixologist who creates delightful concoctions while exciting your palate with awesome flavour and engaging your mind with cunning wit and charm (in a timely fashion)... see you in Vegas baby!
Buh-Bye, Hipster: Why the Friendly Bartender Is Making a Comeback
---
Shakin' Things Up for A Delicious Cause
Last Sunday, we stirred and shook up over a thousand Crystal Head Vodka cocktails at Toronto Taste to support Second Harvest, the largest food rescue program in Canada. Toronto Taste is an annual Second Harvest fundraiser aiming to bridge the gap between food waste and food insecurity. If you couldn't make it out to the foodie extravaganza, don't fret because we have all the cocktail recipes below!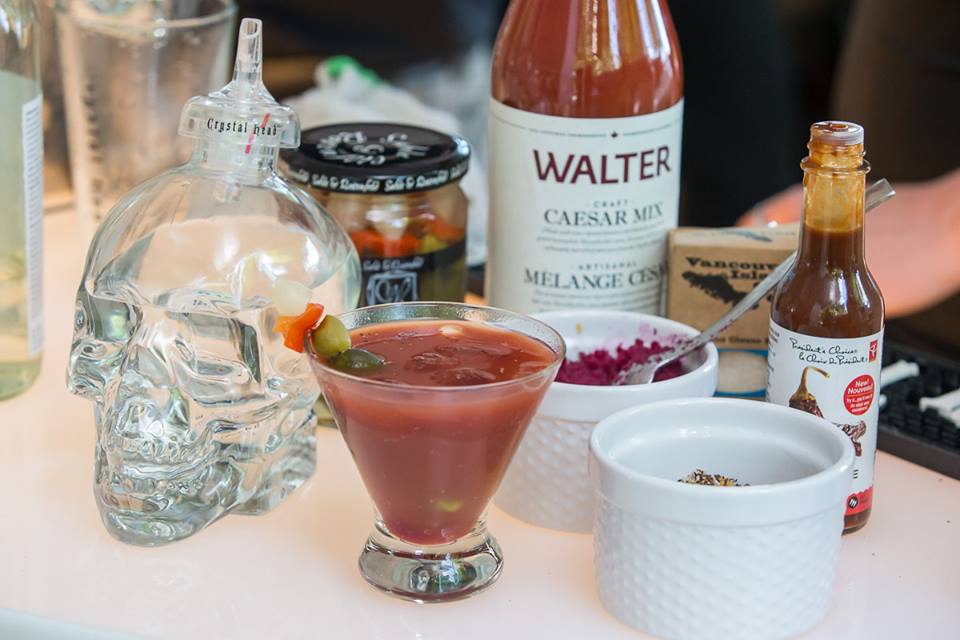 The Crystal Head Caesar
Savoury, spicy and satisfying all in one delicious sip.
1.5 oz. of Crystal Head Vodka
Walter Caesar Mix
Montreal Steak Spice (to rim, optional)
Vancouver Island Jerk Salt
Beet Horseradish
Chipotle Sauce (or Tabasco sauce)
Worcestershire Sauce
Shake and serve over ice. We recommend garnishing it with Sable and Rosenfeld Garlic & Dill Tipsy Cocktail Stirrers.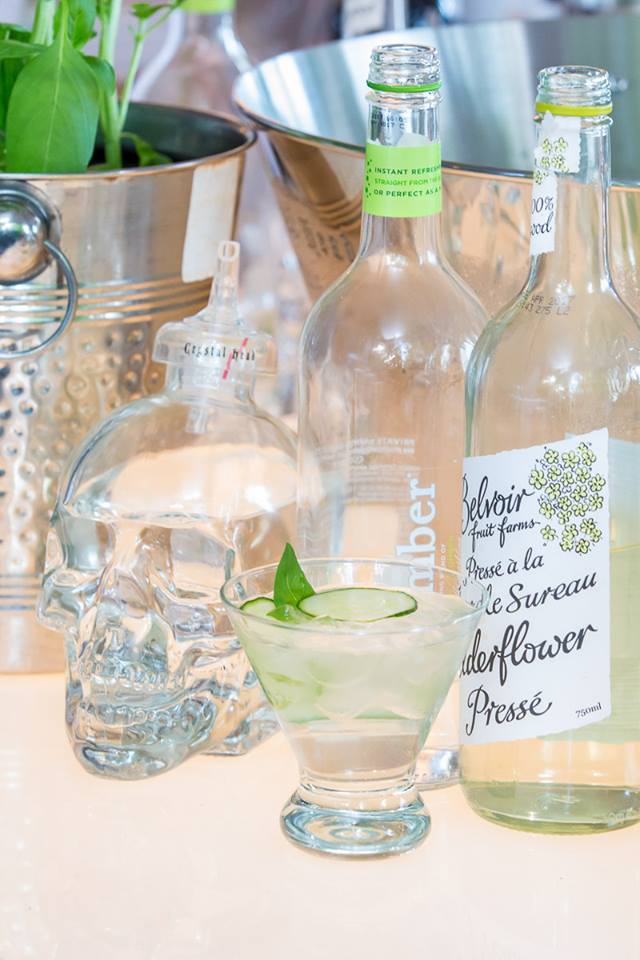 The Crystal Head Basil Smash
The beloved drink of the night. A refreshing, slightly sweet and fragrant cocktail to hydrate taste buds.
1.5 oz. Crystal Head Vodka
Belvoir Elderflower Water
Qcumber Water
Fresh slices of cucumber
Basil
Smash, shake and served over ice. Optional: garnish with a lime wedge.
Happy sipping everyone!